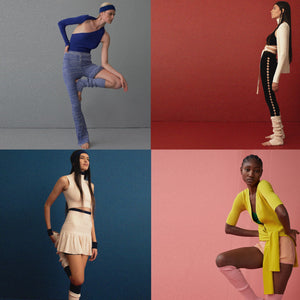 Live The Process
Live The Process transcends the prism of style, seeking constant evolution through higher consciousness.
Every day is an evolution. Since our launch in 2013, we've explored and curated the tools for your continual transformation—on an emotional, physical, intellectual and spiritual level.
Shining a light on the amazing healers, thinkers, creators and innovators we meet in our expansive travels, we are here for you in your quest for continual growth. Like you, we are always "In Process."
Translated through an expansive library of lessons, tips, and personal experiences, our four core verticals offer unique perspectives to help you channel a deeper sense of self.
Our collection is a direct reflection of the balance we seek. For each piece, we synchronize thoughtful design and construction with an unsurpassed level of detail to create perfect symmetry.
Vogue reviews
"
A masterpiece in low-key allure

"